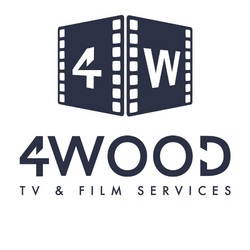 In July 2022, Connection Capital completed a £6.4m investment in the £9m management buyout of 4Wood TV and Film, one of the UK's leading TV and film set design and build businesses.
Cardiff-based 4Wood's blue-chip clients include Netflix, Disney, Sky, HBO, and the BBC.
The company
4Wood is a leading TV and film set design and build business specialising in high-end productions for global streaming and content platforms.
As one of the largest in the market, 4Wood has worked with a number of blue-chip industry giants including Netflix, Amazon, Disney, and most recently, BBC/HBO on their co-production of His Dark Materials.
4Wood is a pioneer in professionalising set build outsourcing in the UK and is one of only three UK companies with the scale, experience and wide range of know-how and expertise to deliver each aspect of set design, build and project management in this manner.
The market and investment rationale
4Wood operates in a rapidly growing market and has an estimated 85% market share in South Wales. The business continues to expand beyond this region, with upcoming projects being developed in London and the South East.
The national market has soared in recent years, as the BFI (British Film Institute) reported that in 2021, the market value for film-making and high-end TV in the UK hit £5.6bn, which is £3.6bn more than in 2019.
The global video streaming market is also expected to reach 21% CAGR over the next five years.
4Wood is set to deliver ongoing growth, with a forecast suitably underpinned by known project awards, positive market dynamics, and the opportunity for upside.
Our clients were able to invest in the MBO in multiples of £25,000.
You might also be interested in