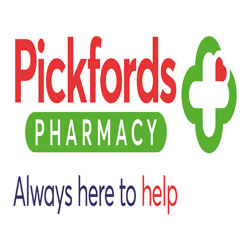 The back to back acquisitions of Pickfords Pharmacy and its two acquisition targets, JM McGill Pharmacies and D&R Sharp Pharmacies has created one of the 30 largest independent pharmacy groups in the UK and forms the platform for an exciting buy and build opportunity in the highly fragmented community pharmacy sector.
The Company
Pickfords Pharmacy is a community pharmacy chain, providing drug dispensing and other traditional pharmacy services alongside an ever increasing level of other NHS primary care services (vaccinations etc).
It was formed over 20 years with the founders slowly acquiring individual sites to reach a seven site chain, all within the Leicester area. In 2019 the highly experienced pairing of CEO Mark Stephenson and COO Mimi Lau joined and took over running the Company from the founder owners with plans for an MBO and intention to pursue a buy and build in the fragmented community pharmacy sector. 
With the outbreak of the global pandemic, discussions were put on hold. But with more certainty returning in spring 2021, and the sites performing well, Connection Capital engaged with the company in an off-market transaction to allow management to complete their MBO and the back to back acquisition of two further groups - equating to a further 14 sites.
Investment rationale
The UK community pharmacy sector has underlying growth drivers linked to an ageing population and the UK government's plan for community pharmacies to become a more integral part of the primary care infrastructure of the NHS over coming years. The role of community pharmacies is expected to expand, from  primarily prescribing, to include higher value services pushed down from the hospital and GP channels.
The Management team had demonstrated an ability to drive organic growth in the core seven sites through more sophisticated operations. This included the use of manual and robotised "hubbing" to deliver repeat prescriptions more efficiently, the use of automated buying software to optimise the pricing of the purchases of drugs, and the winning of non drug-dispensing value-add NHS contracts to deliver services such as flu vaccinations and medicine reviews. These processes will be rolled out on the initial acquisitions, driving growth in the day 1 estate of 21 sites.
In addition, the UK pharmacy sector is highly fragmented marketplace with 3,300+ independent pharmacy groups and a lack of private equity or professionally backed consolidators, giving a significant buy and build opportunity alongside the organic growth plans.
You might also be interested in