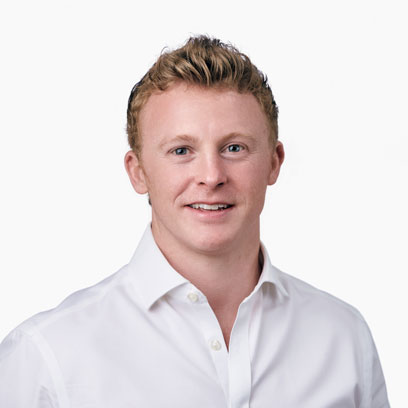 Michael Coupland
Role: Investment Director
Mob: 07811 132 148
Tel: 020 3848 5413
Email: michael.coupland@connectioncapital.co.uk
"I am genuinely fortunate to love what I do. I get to meet with some of the UK's most up and coming, fastest growing and interesting companies. The best part is working with talented management teams to build exceptional businesses and achieve great outcomes."
I joined Connection Capital in 2018 to help Scott manage the portfolio of investee companies. This involves getting to know and understand management teams and their businesses so we can play the right role in working with them to navigate the opportunities and challenges of growth. My role is evolving, and I am now sourcing and leading new investment opportunities.
I've been lucky to work with many great businesses and talented management teams, there have been plenty of highlights. The most rewarding moments are working alongside teams on the journey to deliver successful exits that can be life-changing for management and provide validation for all their hard work and effort.    
My journey before Connection Capital began at the University of Nottingham, where I studied Business Management, before going onto qualify as an accountant at KPMG. I moved into private equity in 2015 and I've never looked back.
Away from the office I spend most of my time playing or following sport, I play golf, like to cycle and love to ski. For me, life does not get any better than a cruisy day of skiing, a long lunch and beers on the mountain with family and friends.
Back to Team Page