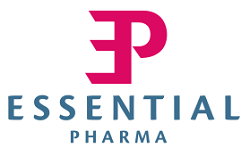 Co-investment in the £265m off-market management buyout of UK-based generics pharmaceutical business Essential Pharma alongside Headway Capital and Gyrus Capital.
Essential Pharma aims to be a leading medicines provider, recognised globally for its unique generic and branded product portfolio of essential medicines made available for patients in a responsible and sustainable way.
It ensures the sustainable supply of low volume, difficult to manufacture but clinically well-established pharmaceutical products to patients. The company is an important partner to healthcare providers by providing medicines that otherwise would not be available.
The company has worked with many of the largest pharmaceutical companies and key national health service stakeholders to ensure the continued supply of these well-established medicines to patients in as many countries as possible since 2000.
This co-investment opportunity arose due to our relationships with Headway Capital Partners, whose Fund IV our clients had invested in. The MBO deal was led by Gyrus Capital, a European mid-market private equity firm based in Switzerland, which specialises in Healthcare and Sustainability. 
The investment, which completed in 2019, provided our clients with an unusual opportunity to get investment exposure to a business operating in a niche sector of the pharmaceuticals market, with a highly profitable business model being executed under a very capable leadership team.  The value creation plan overseen by a sector specialist private equity firm sought to build on this and offered the potential for multiple arbitrage on exit.
You might also be interested in