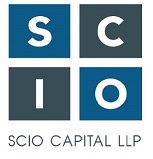 Niche private credit fund targeting underserved sub €25m loan market.
The Company
The SCIO European Secured Credit Fund III operates in an underserved niche segment of the market. Tailored funding solutions are negotiated directly with the borrowers, where the type, size or circumstances are not situations considered by conventional bank loans or mainstream funders. The Fund Manager, SCIO Capital LLP ('SCIO'), aims to negotiate secured lending packages which provide out-sized returns for the underlying risk, where borrowers have a specific and often time-critical funding need caused by any number of factors.
The average loan amount is expected to be c€6m and the loans are typically short dated (<18months). The average gross return on underlying loans is anticipated to be 15%+ with a term of less than three years.
Investment Rationale
SCIO's fund size suits its focus on sub €25m loans. This focus is complemented by SCIO's nimble approach to decision-making versus larger corporates. These factors mean it is often one of the only viable solutions for a borrower, something that it can reflect in pricing.
The firm has had a strong track record of performance, having managed and fully exited three closed-ended secured credit strategies over the past decade. It is considered a highly experienced specialist investor in the European secured private credit sector.
The illustrative annualised net return using assumptions provided by SCIO is c10%, with a total net profit of c31% (1.31x capital invested).
"It's a great time to be an alternative lender, and we are excited to be chosen by Connection Capital to provide their professional investors with access to the niche European secured private credit market where SCIO operates."
Greg Branch, Co-Founder of SCIO Capital