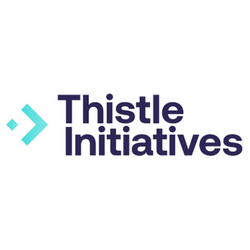 In April 2023, Connection Capital completed a £5.6m co-investment into an MBO of Thistle Initiatives, a leading financial services compliance consultancy with significant growth potential.
The company
Thistle is a leading financial services compliance consulting business that provides specialist UK regulatory guidance, compliance outsourcing and expert resources to manage projects across all regulatory areas.
The award-winning, APCC-accredited business operates across seven distinct business lines and has a diversified, high-quality client base ranging from startups to established global market leaders.
The Deal Manager – Copper Street Capital
The investment will be managed by Copper Street Capital, a specialist financial services-focused private equity manager founded in 2015 by Jerry Del Missier (former COO of Barclays Bank plc), who is well known to Connection Capital.
Copper Street Capital intends to pursue a combined organic growth and infill acquisition strategy, with its background leaving it well-placed to support Thistle in achieving this.