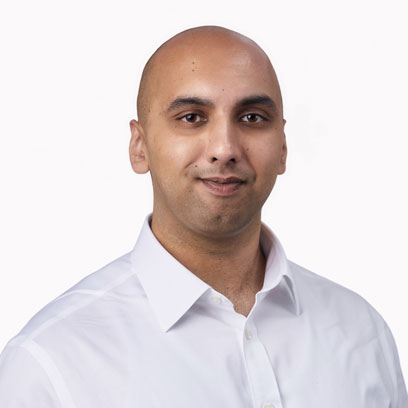 Anas Afzal
Role: Fund Associate
Mob: 07399 566 339
Email: anas.afzal@connectioncapital.co.uk
I joined Connection Capital in 2021 and am responsible for the sourcing and analysing of Funds Investments. Due to the unique returns-focused and sector agnostic approach that Connection Capital has built its success on, I get to look at a wide array of deals that span from venture capital growth all the way to private debt.
With a background in finance, machine learning and fintech I've had great exposure to interesting work that has solidified my curiosity and passion for artificial intelligence and quantitative finance.
I started my career as a data scientist at a fintech start-up and then moved into the corporate bond market at Aberdeen Standard Investments. These positions helped me develop skills and knowledge that are now critical in my current role. They also enabled me to see from two different perspectives: firstly, how a business that's starting from scratch grows to become a company with great investment potential, and how an investment professional assesses and analyses companies from the perspective of the investor.
What drew me to Connection Capital was its truly unique business model of democratising access to the often mysterious and high-barrier investment landscape that is Private Markets. And as I learned more about Connection Capital's focus on transparency, honesty and building long-lasting relationships, I realised that our approach to investing is one that is optimal for producing the best results for the long-term.
Being from Glasgow, I have a strong affinity for Scottish football as well as the great house and techno music scene that is vibrant in the city. So in my spare time, I often go to music gigs or complain about my football team to my friends!
Back to Team Page