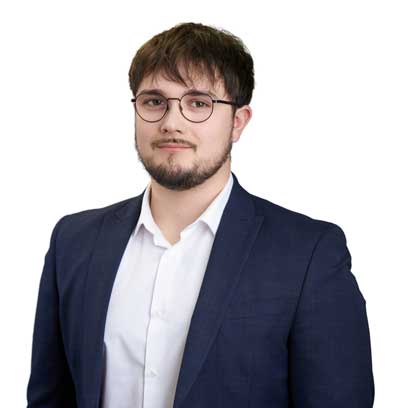 Gabrielius Dambrauskas
Role: Client Services Assistant
Tel: 01327 640883
Email: gabrielius.dambrauskas@connectioncapital.co.uk
"Tough times make tough people, I am a strong believer of proactive development especially when under pressure."
After finishing my Accounting and Finance BA I developed a thirst for knowledge within the finance sector. Whilst looking to establish myself in a secure investment role I came across Connection Capital and decided to take the Client Services route to gain a better understanding of the Private Equity and Debt sector. My current responsibilities range from onboarding new clients to conducting thorough checks to ensure AML & CFT procedures are being followed.  
Having only worked here for a fraction of time, I can comfortably say that the team and overall atmosphere of the company is incredibly helpful, where no question is too small. The supporting team spirit really comes through in any day-to-day tasks.
To break away from the day job, I enjoy maintaining a healthy lifestyle by going to the gym or taking up other activities such as playing guitar.
Back to Team Page