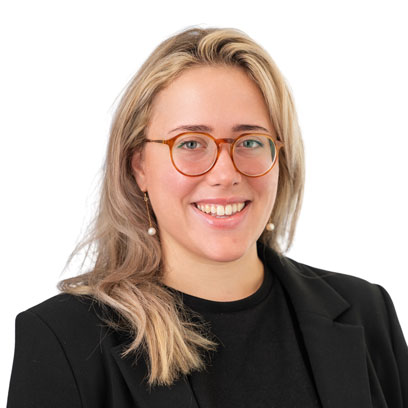 Hannah Willison
Role: Investment Associate
Mob: 07944 987 238
Email: hannah.willison@connectioncapital.co.uk
"An investment is the opportunity to support our management teams on their growth journey. Being a part of that process, sharing in the hard work of executing and delivering an innovative business plan, is nothing less than a privilege"
I joined Connection Capital in 2022 as an Investment Associate. I work in the direct investments team, where we source and support our portfolio companies through their full investment lifecycle.
After graduating from the University of Edinburgh with my LLB (1st Hons), I ventured out of my homeland down to England where I read my MSc in Taxation at Christ Church, the University of Oxford. I decided to shift my academic understanding of transactions into a commercial one and learn about the human side of enterprise. I joined Maven Capital Partners after graduating, where I trained for my Chartered Institute of Securities and Investment (CISI) Qualifications.
As a Public Equities investor, I specialised in AIM (Alternative Investment Market)-listed technology companies, with a keen focus on biotechnology assets, and admired first-hand the talent and diversity that the UK Small/Mid Cap scene has to offer. Having invested in 18 IPOs and Placings during my time at Maven, I look forward to working with the next management success stories.
The Connection Capital funding model is adaptable, dynamic and hard to come by – just like our portfolio companies.
Outside of the office, you can catch me speaking broken French or German with my friends and family across the continent or – further afield – at my happiest, scuba diving off a dive boat somewhere tropical.
Back to Team Page