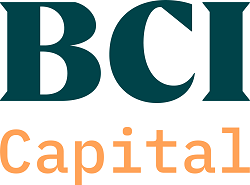 A niche credit strategy of receivables backed debt serving a growing market of alternative lenders in the UK, EU and US. This is a growing market which we believe is largely ignored by institutional lenders. Strong asset coverage was targeted from BCI's lending ratios, controls and security over the receivables due from each alternative lender's loan book
Private client investors looking for income were attracted by a negotiated annual distribution of 10%, net of fees (subject to fund performance).
Investment strategy
The Fund provides £2m-£20m loan capital facilities to digitally enabled alternative finance businesses ('Platforms') looking to build consumer or SME loan books. BCI facilities are for relatively short periods of time (averaging 18 months) and are fully secured on the receivables due from each Platform's highly diversified underlying loan book. BCI has full control over these receivables through the use of borrower specific special purpose vehicles ('SPVs').
BCI facilities can either be standalone (senior ranking debt) or, for more mature Platforms, mezzanine in nature alongside more mainstream institutional senior facilities.
The fund manager
BCI is FCA regulated and the team has extensive experience in venture debt and the alternative finance sectors, with a focus on credit risk analysis and receivables management.
BCI is part of Blenheim Chalcot, a highly successful investor in and builder of digital businesses across technology, financial services and media sectors. Its executives have a deep knowledge of the fintech sector as well extensive experience of managing granular consumer and SME loan books. The BCI team works closely with, and is overseen by, a Credit Advisory Board comprised of individuals who have held senior positions at, amongst others, Capital One, Equifax and The British Business Bank.
Why do we like this niche credit fund?
The alternative lending market has emerged as one of the fastest growing business sectors in the UK since the global financial crisis and continues to grow. BCI identified an opportunity in this growing market to provide loan capital to enable these Platforms to grow their consumer or SME loan books to a scale where more traditional senior bank credit lines would be available.
The manager's track record supported forecast returns and there was strong sponsor support with the BCI and Blenheim Chalcot teams accounting for c30% of the Fund.