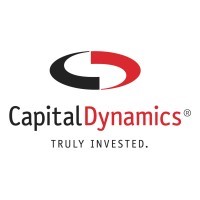 In July 2020 Connection Capital clients invested in Capital Dynamics Clean Energy Infrastructure Fund VIII, a real asset renewable energy strategy focused on the onshore wind and solar sector in the UK and Europe.
The manager, Capital Dynamics, is a global, independent asset management firm with AUM in excess of $15 billion.
Its clean energy infrastructure strategy was launched in 2010 and manages $6.1 billion AUM with a team of 20 investment management professionals and 47 operations and asset management staff in the UK and US. The team is one of the largest pure play renewable investors globally, generating capacity of 5.6 gross GW across 100+ sites.
The fund operates a relatively low-risk strategy by buying into operating or near operating assets with long term contracted income. All projects will be fully consented and construction ready with no planning risk. Project are expected to have a pre-agreed Power Purchase Agreement ('PPA') with a corporate entity already in place for energy off-take at an agreed price.
The focus after asset acquisition is on de-risking and optimising the portfolio in preparation for either partial or full exit to a growing pool of buyers seeking environmental, social and governance compliant long-term income.
The value-add strategy aims to generate a yield and low teens net returns. Capital Dynamics has a track record of seven previous renewables funds operating similar strategies.
The fund's usual minimum entry ticket is £5m but Connection Capital clients were able to invest from £25,000.