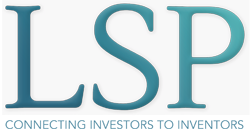 Connection Capital clients invested £5m into Life Sciences Partners 6 alongside institutional investors such as Bristol-Myers Squibb and the European Investment Fund.
Life Sciences Partners (LSP) is one of Europe's largest life sciences investment firms with offices in Amsterdam, Munich and Boston. Established in 1998, LSP has invested in 92 companies over a 30+ year track record and benefits from strategic partnerships with numerous leading pharmaceutical companies, including Bristol-Myers Squibb, GSK and Pfizer.
Fund 6 (LSP 6) offers investors access to a portfolio of innovative early stage private life sciences companies in Europe and the US.The focus is on identifying early stage companies with innovative products, a strong scientific market, and significant 'breakthrough' potential.
Investments in life sciences tend to have low correlation with equity and bond markets - growth is driven by fundamental, non-cyclical trends e.g. aging, growing populations with demand for better quality of life.
Target net returns are 2.0-2.5x money invested.
"The LSP team has proven its ability to source, execute and exit transactions and has shown the benefit of this experience in both performance and loss ratios."
Lorna Robertson, Head of Funds, Connection Capital