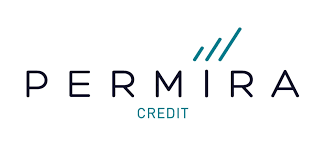 A leading European Collateralised Loan Obligation ('CLO') Equity Fund operated by blue-chip manager Permira Credit and targeting a high cash yield from a diversified portfolio of senior secured European corporate loans.
Net returns to investors were anticipated in the region of 15-19% IRR (c1.6-2x) with at least six monthly distributions, beginning within two years of investment with full capital returned within five years. The Sigma Funds are investing in an institutional asset class and ordinarily have a minimum investment amount of €10 million. Connection Capital clients were able to invest from £25,000.
Investment strategy
Permira Sigma V invests in the equity/junior capital of vehicles (CLOs) which are raised to hold diversified portfolios of senior loans lent to large European corporates. These vehicles are actively managed by specialist credit managers and generate income from the yield on the underlying loans.
The holders of the junior capital, which finances these vehicles, benefit from a higher return due to the cost of servicing the senior capital in the vehicles being less than the yield generated from the underlying loan portfolio. Permira Credit seeks to enhance these returns by acquiring the junior capital on preferential terms at new issue or buying interests in these vehicles in the secondary market from uneconomic sellers. The risk of investing in the more junior capital is mitigated by the highly diversified nature of the underlying loan portfolios and the number of CLOs the manager invests in.
The fund manager
Permira Credit (formerly Permira Debt Managers) was founded in 2007 and is an integrated part of the Permira Group, a global private equity and debt platform built over three decades. The manager is a leader in European credit, having invested over €13bn since inception under three strategies, including the CLO market where the team has an extensive network of relationships with CLO managers,
arrangers and investors.
Why do we like this credit fund?
This is a well-diversified, highly cash generative strategy operated by a leading, experienced manager with a very attractive track record. The underlying assets in the CLO portfolio are senior secured loans and the debt covenants mean the vehicle can be resilient even in times of market stress and these vehicles are designed to continue to perform and remain cash generative across the market cycle. Permira is one of Europe's leading specialist debt investors targeting investments in the European CLO market, with €1.5bn invested by the PC funds in structured credit across the Sigma funds and several managed accounts. The Manager is strongly aligned with investors in the Sigma strategies and has committed significant capital across all the Sigma Funds.