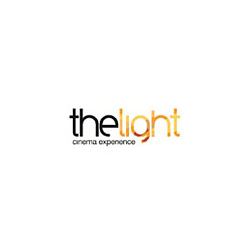 In January 2015, Connection Capital completed a £5m growth capital investment in The Light Cinemas to back the existing management in the roll-out of the chain. Senior debt to support the transaction was provided by Santander.
The company
The Light Cinemas was founded in 2007 by two highly experienced cinema executives who have been responsible for establishing successful cinema circuits around the globe.
The Light targets a differentiated multiplex proposition to the 'Big 3' operators, with a sharp focus on customer comfort; excellent customer service; a leading food & beverage offering and superior quality sound, vision and seating. At completion it had four cinemas in the UK. The original plan was to grow this to 10 cinemas.
Investment rationale
The senior management team at The Light were proven and vastly experienced in the sector having operated in it for over 20 years. Their clearly defined, customer-driven, differentiated cinema proposition was extremely popular with both customers and property developers, the company's two key audiences.
The pipeline of future sites to deliver the rollout plan was driven by city centre shopping centre redevelopments.
Progress since investment
The Light has opened eight further sites in the UK since our investment, taking the UK total to 11. It now employs over 400 people and generates around £17m of revenue.
This rapid growth was recognised in 2018 when The Light Cinemas was listed in the Sunday Times Fast Track 100. During the period, a new CEO and CFO were hired to support the founders and enhance the operations. We also invested an additional £1.8m into the business to support the rate of growth.
During the Covid pandemic we have provided significant support and the business is well prepared operationally to re-open once lockdown restrictions are lifted.
"We felt that Connection Capital was the right fit in terms of size and the people. For us, the relationship with investors is key."
Keith Pullinger, Founder, The Light Cinemas
You might also be interested in