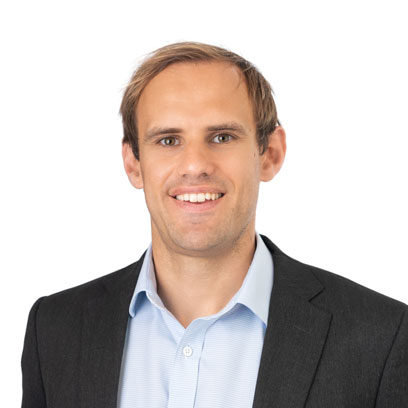 James Greenwood
Role: Associate Director
Mob: 07903 013 699
Tel: 020 3848 5412
Email: james.greenwood@connectioncapital.co.uk
"We are fortunate to meet and work alongside so many impressive and inspirational management teams. To be invited to be part of a company's growth journey is a privilege that I will never lose sight of."
I joined Connection Capital in 2022 as an Associate Director in the direct investments team to help source, execute and manage prospective portfolio companies.
After graduating from Bristol with a BSc in Chemistry I decided three years of university was not quite enough and so spent the next three years at Cambridge picking up my second degree, this time in Land Economy. Finally, ready for the real world I initially spent time at a tech start-up before making the leap into Corporate Finance and M&A with Strata Partners. I then transitioned into the public markets working at Panmure Gordon and latterly Liberum Capital where I worked on a wide range of transactions across both public and private markets.
During my time at Liberum I was fortunate enough to have worked with Connection Capital on transactions including the IPO of Virgin Wines and had always been extremely impressed at how the teams operated and the rapport they had with management. Additionally, with Connection Capital's impressive track-record and dynamic funding model I am very fortunate to join the business at what is a very exciting time."
Outside of work, I'm hostage to anything that involves running, kicking, catching, a bat, or a club. Although the days where I can play sport all weekend are long behind me I can occasionally be spotted on a sports field somewhere.
Back to Team Page