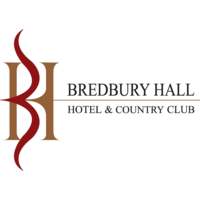 In May 2021 Connection Capital's clients acquired Bredbury Hall Hotel & Country Club at a significant discount to its pre Covid-19 valuation, after it went into administration in 2020. Prior to the pandemic, the business was performing strongly, consistently generating revenues in excess of £4m per annum and had undergone extensive refurbishment in 2021.
In total, Connection Capital's private investor clients provided £4.4m of senior debt to fund the acquisition, conclude renovations and provide working capital, and obtained a majority equity stake in the company. The deal represented a 51% LTV (loan-to-value) based on market value and taking historical earnings into account.
The Company
Located in Stockport and set in seven acres of landscaped gardens and scenic walking trails in the Goyt Valley, Bredbury Hall Hotel & Country Club has 149 rooms, ten conferencing and banqueting suites, a 200-cover restaurant, 60-cover lounge bar and brasserie, fitness centre and a 16th century barn. Post refurbishment in June 2021, 100 new jobs were created. 
Investment rationale
The investment was made alongside Vine Hotels, a hotel operating company chaired by Greg Dyke, the former BBC Director-General and FA Chairman, which operated the hotel post-deal.
This was the second time that Connection Capital and Vine Hotels had co-invested, using a similar strategy. In 2013, they purchased a 140-bedroom, 3-Star Best Western hotel in Manchester from a receiver portfolio and exited the investment four years later having doubled their money.
"The lack of senior bank lending available in the market has allowed us to step in and enable our clients to benefit from equity-style returns potential from a senior debt risk profile. The funding structure also provides robust levels of headroom."
Doug Wilson, Investment Director
You might also be interested in