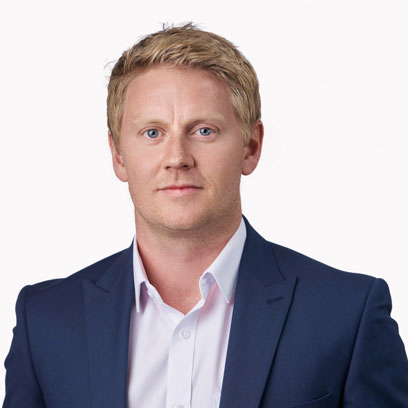 Doug Wilson
Role: Investment Director
Mob: 07496 722 543
Email: doug.wilson@connectioncapital.co.uk
"Every one of our company finance solutions has been based on individual circumstances. We don't do 'one size fits all'."
Since joining Connection Capital in 2017, I have worked to develop and build our private debt offering for clients and investee companies. This exciting product presents a great opportunity for our clients to invest in interesting businesses and dynamic management teams, benefitting both from equity value enhancement and paid yield during the investment term. This blend of attributes also works well for the profile of companies we seek to support.
After graduating from Leeds university with a degree in Philosophy and Economics, I started my career at PwC in 2009, where I trained as an accountant. Since that time, I have held various roles within Corporate Finance and Banking, which is where I really developed an interest in how blended debt/equity products could provide a more suitable solution, for some companies requiring finance, than more traditional models.
Life at Connection Capital has provided me with a great opportunity to work with companies operating across a broad range of sectors and to become inherently involved in the growth ambitions of my portfolio.
"The Connection Capital approach to investment and my own philosophy have been a perfect fit, allowing for the development of innovative and tailored structures for each private debt investment we have made."
Outside of work I'm a keen swimmer, runner and cyclist having undertaken a number of triathlons and swimrun events. I also love to scuba-dive and ski having previously taken years out to pursue both interests professionally.
Back to Team Page