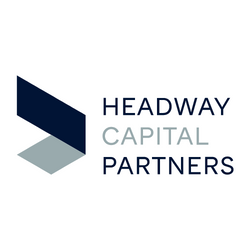 A niche private equity secondaries and co-investment fund targeting a diversified selection of lower mid-market deals in Europe and North America.
Fund strategy
The Fund's portfolio will consist of 30-40 small (Enterprise Value 'EV' up to €50m) to mid-sized (EV between €50m-€500m) underlying PE buyout and growth assets, investing €5m-€50m per transaction.
Consistent with Fund IV, Headway will address the capital and liquidity needs of PE managers by investing primarily in the following types of transaction:
Independent Sponsor Transactions: investments in private companies alongside a fundless sponsor.
GP-Led Transactions: GP restructurings or continuation funds, where full or partial liquidity is offered to LPs late in the life of a fund, typically through a transfer of certain underlying investments to a new vehicle managed by the current GP.
Secondary Directs: purchases of portfolios in direct investments or single minority investments in private companies, such as those held on corporate balance sheets or in PE funds.
The fund manager
Located in London and Boston, Headway Capital Partners LLP, has been operating since 2004. The three Founder Partners have worked together for over 20 years, including previously at Coller Capital, before spinning out to form Headway.
The firm currently advises six funds with a combined AUM of over €1bn (including HIP V) and has completed 130 transactions to date, providing exposure to over 150 funds or investment vehicles and over 800 original underlying companies, managed by 103 GPs.
In total, the firm has a multi-national team of 18, including 11 investment professionals with significant PE and related experience.
Why do we like this private equity secondaries fund?
Niche growing sector with limited competition: The Independent Sponsor and secondaries market is a growing market within which Headway has refined its strategy to invest in smaller complex deals where there is less competition and investment opportunities at attractive valuations. Fund IV's average entry price for underlying deals was an EV/EBITDA of c.6x.
Proprietary access to deal flow: More than 90% of deals are sourced off-market, avoiding expensive auction processes.
Experienced and professional investment team: As a deal-type specialist, Headway has refined its strategy over c.20 years, successfully investing across several market downturns.
Current portfolio visibility, accessed at cost, committed for HIP V into three completed transactions, with a further three in advanced stages due to close shortly.
You might also be interested in