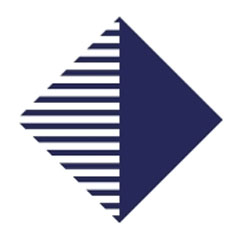 Private equity growth fund with proprietary access to market leading, European lower mid-market businesses, actively managed by a regional specialist with a track record of consistent outperformance.
A focus on acquiring southern European family-owned businesses, at a discount, which have international growth potential.
Fund strategy
The fund will acquire control equity stakes of €30-€100m, with 35% of capital reserved for add-ons and roll-ups, in 10-12 high-quality, largely family-owned, cash generative businesses headquartered predominantly in Europe.
It typically acquires these assets at a significant discount to the European lower mid market average.
The manager will apply the same consistent investment approach it has successfully employed in the lower mid-market since 2018 whilst leveraging the wider mid-market platform capabilities operated by Investindustrial since 1990. In this way it can bring a much larger private equity firm's expertise to lower mid-market companies than other managers focused on this space.
Investindustrial look to create value through a repeatable playbook of:
transformative internationalisation and add-on initiatives
actively improving management teams
improving sustainability agendas
enhancing digital capabilities and overall governance.
The combination of these improvements enables lower mid-market companies to become midmarket leaders and facilitates multiple arbitrage between the price paid on entry and the price achievable on exit.
Target companies are typically leaders in their field and have the potential for global growth. Investindustrial will add value through active ownership via a range of scenarios: operational improvements, acquisition/consolidation programmes, strategic repositioning, and international expansion.
The Fund Manager: Investindustrial
Investindustrial was founded in 1990, having evolved from a division of the BI-invest Group, a major Italian financial and industrial group owned by the Bonomi Family.
Based in London, the firm was an early mover in the development of the Southern European mid-market and has developed over the past 32 years to become one of Europe's leading independent specialist regional investment firms with an AUM of €11 billion. It has over 150 employees in seven offices across the globe. A dedicated lower mid-market team (responsible for the Growth funds) was introduced in 2018.
You might also be interested in