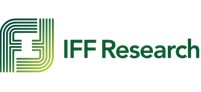 In September 2022, Connection Capital completed a £5.1m senior debt plus equity investment in the management buyout of IFF Research, an award-winning social and market research and insights agency.
The Company
IFF was founded in 1965 by Lord MacIntosh and was the first B2B research agency in the UK.
The Company operates across eight major sectors and offers a full suite of research services, including data collection, data analysis, and reporting, across quantitative, online and qualitative fieldwork.
The flexibility of IFF's service offering, along with its strong reputation and expertise built over a 57-year history, has led IFF to be recognised as a top four UK Public Sector and Policy Research provider, enabling the Company to attract a high-quality blue chip client base.
Investment rationale
IFF has strong and deep-rooted relationships with blue-chip customers. Many of its projects are either retained contracts or repeat work, as the findings of IFF's work inform strategic decision-making in government and public bodies to drive improved outcomes, better policy shaping, clear communications, and higher quality investment decisions. As a result of its strong relationships, IFF enjoys long-term contracted revenue visibility. 
Over the investment period, the Company is seeking to execute on an organic growth plan, supplemented by in fill acquisition/acqui-hires to selectively accelerate growth, with a focus on enhancing areas of specialism and resources. Management has a track record of delivering organic growth in its specialist sectors and has also successfully acquired and integrated a strategic acquisition, Voluntas (in 2019), to extend reach into a new sector, which fitted neatly within the existing Public Policy Research offering.
The investment from Connection Capital clients will support the Company's growth plan and management buyout.
Our clients were able to invest in this growth capital investment in multiples of £25,000.
"We spoke to many potential partners in our search for one whom we believe could truly make a difference in our next phase of growth, who got us as people and who shared our people-centric culture. The Connection team stood out from the start, in their enthusiasm, the speed with which they understood our business and their palpable belief in collaborative working."
Jan Shury, MD of IFF Research
You might also be interested in