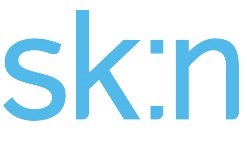 Connection Capital coinvested alongside TriSpan to fund a £21m secondary MBO and provide growth capital to expand the UK's leading skin care group.
The company
Sk:n is the UK's largest commercial consumer facing dermatological services provider, which at the time of the MBO had 52 sites.
Investment rationale
Sk:n had been private equity owned for a number of years, but in our view was ripe for a MBO. Management was keen to invest in growth, but was restricted in funding this by the owners.
The plan was to complete the MBO then invest in the roll out of new sites alongside expansion via acquisition.
Progress since investment
Roll out has been achieved at some pace with six acquisitions completed in 18 months. As at March 2023, Sk:n now operates 82 dermatology outlets and has added cosmetic surgery and dentistry to its portfolio, which now consist of four different brands.
An acquisition of a B2B laser equipment distributor and investment to improve the company's online offering, including video consultations, have also been completed. This has created a business capable of £100m+ revenue.
You might also be interested in