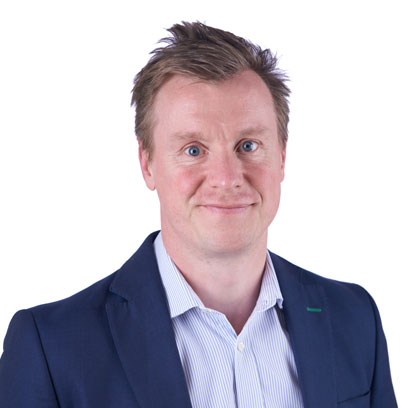 Scott Barham
Role: Head of Portfolio
Mob: 07595 877 870
Tel: 020 3696 4013
Email: scott.barham@connectioncapital.co.uk
"It is truly rewarding to contribute to a board and really make a difference. This can only be achieved by building strong working relationships around a common goal."
I am responsible for the Direct Investment portfolio alongside Bernard at Connection Capital and spend most of my time working with our investee companies and their great management teams, helping them with their plans for expansion.
My role starts prior to our investment, working with the incumbent teams to develop their value creation plans, focusing on both the company milestones as well as a human capital plan.
"We invest in people and teams not just companies and this continues throughout the life of the investment, supporting and enhancing management to ensure they have the bandwidth and skill sets to succeed."
Before Connection, my career started at Ernst & Young where I qualified as an accountant before spending a number of years in restructuring and corporate finance. After five years in leveraged finance at an investment bank, I moved into direct investment working with Westbridge and Octopus focusing on growth capital into SMEs.
However, my most valued experience came from a move into industry as CFO of Snow & Rock, a business that had to re-define itself in the age of dot com and became one of the UK's top retailers in snow, outdoor, cycle and run. "Gamekeeper turned poacher" provided a real understanding of the hurdles faced by management and I can now really empathise with the teams I work with.
Outside of the day job I spend quality time with my family and ideally combine this with some of my other passions including swimming, surfing and skiing (but not forgetting golf, cycling, running too). I am now fortunate enough to live near the South Downs where you will find me at the top of most mornings before work either with my running shoes on or walking the dog.
Back to Team Page