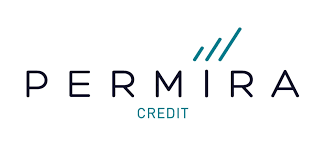 This is a niche private debt strategy investing in the junior capital of leading European Collateralised Loan Obligation (CLO) funds and targeting a high income yield. The underlying loans are to large multinational companies and are senior secured. The asset class was resilient throughout the market volatility created by the pandemic in 2020.
This alternative asset fund, operated by Pemira Credit, is not easily accessible by private investors (the minimum investment is €10m). Connection Capital clients were able to invest in units of £25,000, through our alternative investment syndicate. 
The Fund Manager: Permira Credit
Permira Credit (formerly Permira Debt Managers, rebranded April 2021) has become established over the last 13 years as a leading European Private Credit specialist investor. It is an integrated part of the global private equity firm, Permira Group (established 35 years), and as such, enjoys the significant origination and analytical benefits derived from being an integrated part of the Permira Group network. Permira Credit is located in London and has offices in Frankfurt, Milan, Paris, Stockholm and Madrid.
There has over 60 professionals with three dedicated structured credit specialists in the Sigma team. 
The level of manager alignment with the strategy continues to be significant, with a commitment from Permira related parties of c€30m into Sigma 6 and a total of €100million across all Sigma Funds.
Fund strategy
The Sigma strategy is to generate a high income return from a diversified portfolio of investments by operating a flexible approach across the junior elements of the capital structure of the CLO.
The team seek to acquire equity elements on preferential terms at the time of new primary issuance, or buy equity or junior debt interests in established CLO vehicles in the secondary market.
Why do we like this credit fund?
This is a niche strategy structured to provide a high potential cash yield, which is generated from a highly diverse pool of European senior loans. The timing is considered favourable both due to the likely demand
for CLO capital from businesses as economies recover from Covid and the opportunity of the strategy to benefit from anticipated pricing volatility, as that takes place.
The CLOs are selected and managed by Permira Credit, a highly experienced manager with a successful track record and a significant amount of its own capital committed to the strategy.
You might also be interested in