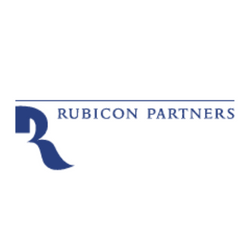 A niche mid-market private equity fund investing in control equity stakes in complex industrial businesses in the UK and Europe. Proven track record of unlocking potential and generating superior returns.
The Fund Manager
Rubicon Partners was founded in 1993 in London by its three founding partners, Andrew Fischer, Ian Fisher, and Peter Brock. The firm was established as a specialist complex industrials mid-market private equity manager.
Rubicon are a close team of complementary professionals with extensive experience in finance, investment, and operational management. Their investment team of seven professionals is dedicated to sourcing, executing, managing, and optimising complex industrial deals.
The Fund invests in lower-mid-market industrial companies with untapped potential and which operate in: manufacturing and engineering, distribution, and services.
These are businesses with complexities but where Rubicon has identified the opportunity for growth and upside potential. These complexities often put off generalist private equity managers, which means Rubicon can buy-in at attractive entry multiples in transactions which are often off-market.
Investment Rationale
Rubicon Partners strategy takes advantage of the current economic downturn, in addition to post-Covid challenges which can provide attractive investment opportunities with an increase in corporate break-ups and carve-outs and in broken auction situations, where complexity is being traded for value.
Rubicon Partners have demonstrated a consistent strong performance track record over several investment cycles and have hands-on involvement with their portfolio companies taking line management positions when necessary, repositioning and optimising the businesses to maximise attractive potential exit values.
Rubicon have made zero losses to date investing through multiple recessions.
You might also be interested in