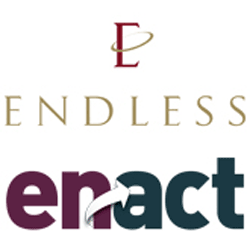 A private equity fund investing in challenging/turnaround situations in the UK lower mid-market which fall outside mainstream private equity/banking criteria.
Managed by an experienced team, part of leading UK private equity turnaround manager, Endless LLP.
The Fund Manager
Endless LLP is one of the most successful and well-known turnaround/special situations managers in the UK. Founded in 2005 it has over £1bn of assets under management.
The founders and team are well known to Connection Capital. The Enact team sits within the wider Endless firm and is led by Managing Partner, Chris Cormack. Enact benefits from Endless' strong reputation in the turnaround market, thereby, enhancing deal flow.
Investment Rationale
Endless believes there is a significant and continuing funding gap for businesses in the lower mid-market in the UK which are facing the need for equity, to effect a turnaround, or restructuring, to either prevent an insolvency, or as part of the process of exiting from one.
SMEs facing challenges or requiring transformational investment often find neither banks nor traditional private equity providers are the solution, particularly if there is a need for rapid execution.
The impact of the pandemic means many viable businesses are likely to be faced with severe short-term challenges leading to an increased number of investment opportunities for the Fund, which is capable of delivering attractive potential returns for investors as well as safeguarding jobs and enterprise.
Enact III will provide turnaround/transformational funding of £1m-£10m to UK SMEs. Enact operates a niche strategy filling a gap in the market where fast innovative solutions are required and a traditional private equity or bank solution is inappropriate. Deals can take less than six weeks from introduction to completion. There are a limited number of firms providing this type of capital alongside intensive portfolio company support.
You might also be interested in