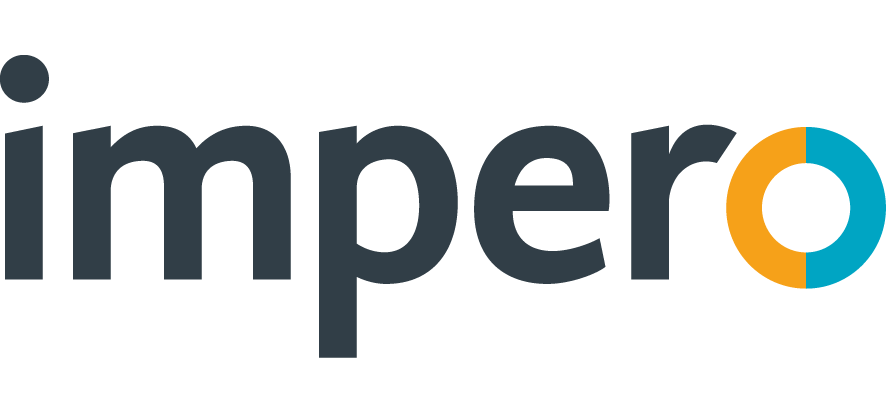 £5.4m provided by Connection Capital clients to back a management buyout at edtech company Impero in May 2014. The exit to trade in July 2017 generated a 2.8x return on investment.
The company
Impero is an education software provider, focused upon helping schools manage their IT hardware and teachers manage their classes, under an overarching umbrella of child welfare. Its flagship product is Impero Education Pro. As well as managing the hardware performance it allows teachers to view and monitor students' actions on both school computers and student owned devices. This allows better control of pupils' behaviour, improved teaching e.g. one-on-one coaching via messaging and enhanced child welfare by identifying cyber bullying, or reviewing online search behaviour.
Founded in 2002, Impero became a Connection Capital investment in 2014 at which point it had a significant market share of the UK secondary schools market with a foothold in the US and other international markets. The business was generating £4.5m of revenue with underlying EBITDA of £1.6m.
We backed a Management Buyout in which two founding partners sold their equity enhancing the equity of the wider management team.
Investment rationale
We assessed this as a highly attractive growth investment, at a low entry multiple, in a growth market segment. Our due diligence indicated that Impero had the combination of a market leading product, a strong UK market presence, good levels of recurring revenue and high profit margin. The business plan was to increase UK market penetration and invest in increasing its US market share.
The growth strategy
Impero had significant growth opportunities. In the UK it could continue to take share in the primary and secondary school markets, where it had become the number one supplier due to its best in class product. There was also a major opportunity to grow in the US and other international markets, where it would be up against the same competitors that it had in the UK.
How did our team add value?
Pre-investment we identified that additional senior management was required to support the business growth. We appointed a highly experienced non-executive Chairman to help with the strategy and assisted in the hiring of a Finance Director, with a UK Sales Director being recruited post-completion.
Investment was also made in building a US sales force, but this did not deliver the level of new sales required, and whilst the company remained profitable and cash generative, the US investment was not delivering a sufficient return. The market was also evolving with US customers demanding different product features, for example, higher use of Apple and Chrome products versus the PC dominated UK market, and a high level mobile functionality. Satisfying these demands required investment in the software to keep up with a rapidly evolving technology.
A fresh approach to US market penetration was required alongside additional investment in software development. As part of this a new CEO and CTO were recruited with Connection Capital investors and the existing and incoming management team acquiring a larger stake in the business and providing additional growth capital in September 2015.
This enhanced team developed a revised 'go to market' strategy in the US involving outsourced sales channels and a serious program of enhancements to software. These enhancements would enable the business to compete and meet the US market demands and, ultimately, has meant Impero products are now in use in the US' largest school authority, in Los Angeles. The enhancements have also enabled Impero to increase its UK market share and continue growth in other international markets.
We then worked actively with management to prepare the company for a sale, including aligning all shareholder and Director interests, ensuring the updated business plan was robust, making sure the company was ready for 3rd party detailed due diligence, 'beauty parading' potential advisers, reviewing all offers and as the majority investor, leading negotiation with potential purchasers to a successful conclusion.
"Connection Capital have been straightforward to work with. We've developed an open and honest approach, which means I don't have to worry about managing my relationship with my largest shareholder. It just works, whether we have had positive or challenging issues to deal with."
Sam Pemberton, CEO of Impero
The exit
By 2017 the business was performing extremely well, with a strong roadmap of product enhancements and a pipeline of new contract opportunities across the globe complementing its market-leading presence in the UK. Impero's software was being accessed by over 1.5 million devices in more than 90 countries, including over 1,400 UK secondary schools and schools in more than 500 US districts.
In order to take the company to the next level of growth, further investment in the US would be required as part of a 3-5 year business plan. We knew that there would be trade and private equity interest for this plan and after weighing up the options of more investment from Connection Capital clients and a longer term hold, or a sale to a new partner to take the business to the next stage, we opted to pursue a sale.
Impero was sold to Investcorp Technology Partners for £27.5m (including deferred consideration) in July 2017 at an exit valuation of c16x profit. This result delivered a 2.4x investment multiple after all fees and costs for our clients in three years since the original investment, with potential for further upside via an earnout.
---
You might also be interested in